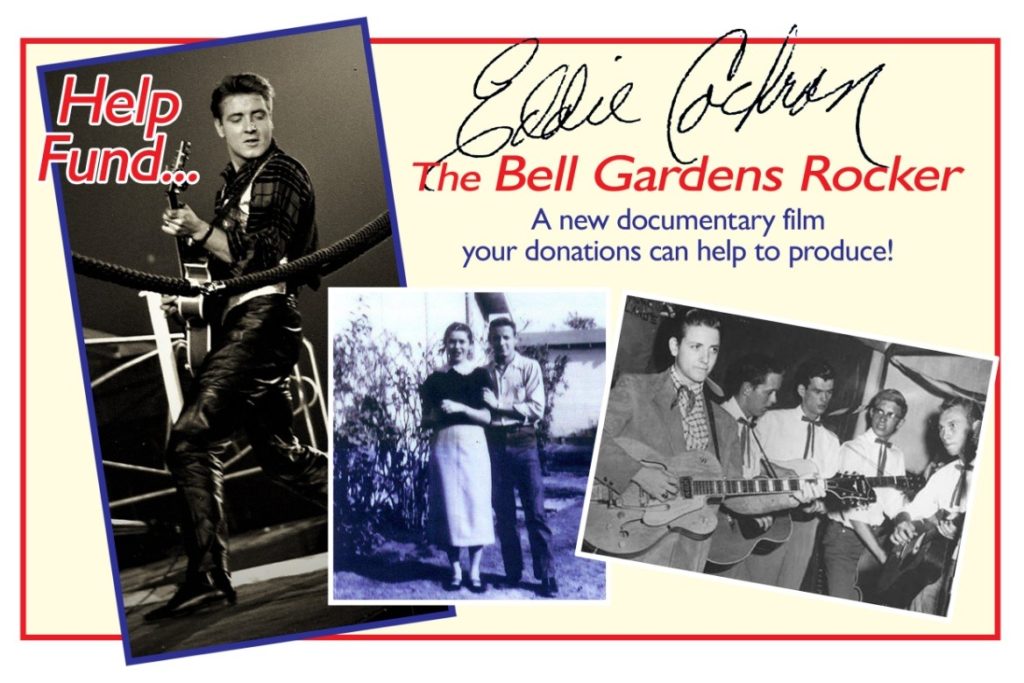 A new documentary film highlighting the people who knew him and those who help keep his legacy alive.
Featuring friends, and fellow musicians, Connie Smith & Bob Denton who Eddie practiced and played with in the 1950's at The Bell Gardens American Legion. This film will be a treasure trove of stories and anecdotes never before told, for fans to see the world over, and made available on social media like YouTube and Facebook.
With Johnnie Berry Raines, Bobby Cochran, Robin Cochran Kennedy, Rock N' Roll historian, Alan Clark, and many more!
This documentary is in conjunction with the Eddie Cochran 80th Birthday Celebration held at the Bell Gardens American Legion Hall on October 7th, 2018.
Proceeds from the event will help our American Veterans and the Rock n' Roll legacy of Eddie Cochran.
Just 40 people donating $20 a piece will help us reach our goal to help pay for the camera crew and accommodations for the participants.
For your kind contribution, your name will be listed in the end title credits with our utmost appreciation in helping us to record history in the making.
See the info on how you can help, and be part of an over-due documentary!
A production of Somethin' Else Films
"Honor what you love"
www.somethinelsefilms.com